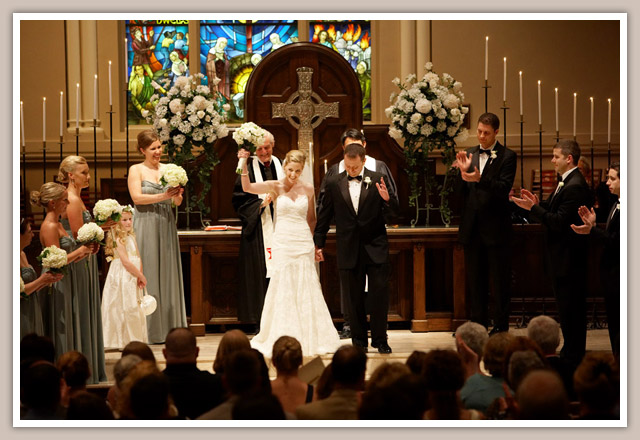 I look back to my trip down the isle, arm in arm with my only daughter, in a Lutheran Church.
You may see from my other web pages that I firmly hold that God really, really, is a straight male, just exactly as the Lord Jesus Christ made clear in all his person, life, and teachings .
God is a spirit WITH a spirit body, and his body is a genuinely male body. See my other pages for details.
So, I held my breath as the minister began to say to the couple, "I now pronounce you...."
I said to myself, "praise you Father," as he completed his sentence with...."man and wife."
I wince at weddings where the minister wimps out and says,..."husband and wife."
Or worse yet, "I now pronounce you Mr. and Mrs. Smith," ducking of course, the sticky, but critically important to God, gender thing.
At the end of the typical Christian ceremony, the minister always quotes Jesus Christ (bold type):
Matthew 19:
5 And said, For this cause shall a man leave father and mother, and shall cleave to his wife: and they twain shall be one flesh?
6 Wherefore they are no more twain, but one flesh. What therefore God hath joined together, let not man put asunder.
Seeing it is GOD which does the "joining together," what need is there for ANY human officiating?
In fact, I think, If some kind of event is proposed, a Christian couple should opt for one which recognizes what God has done, not for one which has some official seeming to enact the marriage.
I should clarify, marriage is certainly of God, and we do see in the Bible wedding celebrations, but no step by step procedure of vows, as we see in typical church weddings today.
If a man and woman come to believe God wills they be married, and they proceed to do this, that is all that it really takes.
Of course States have enacted laws regarding marriage, perhaps for the good, to keep chaos and mischief from running amok.
And it certainly is very appropriate for Christian churches to recognize and celebrate that God has brought a man and woman together in marriage.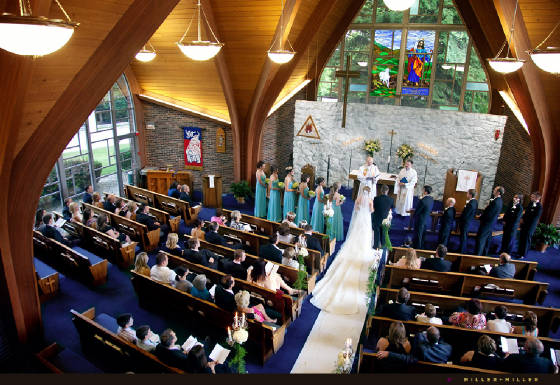 Charles L. Monk has a terrific, scholarly, paper, BEHOLD THE BRIDEGROOM COMES. It is very well worth reading.
He says that in Jesus day, a man negotiated directly with the prospective bride's family and an agreement, a contract, was concluded finalizing the marriage between the new bridegroom and bride.
I understand the marriage was legally, then, a done-deal, actually in effect from that point on.
Then the bridegroom went back to his father's house to make a new place for he and his bride to live.
As Monk so expertly shows, Jesus Christ is the ultimate Jewish bridegroom, having made a marriage with his new bride, the Church, paid the price, he has gone to his father's house in heaven to make a place for her.
He will return in the Rapture to snatch his new bride, made up of all true believers in Christ, from Earth's atmosphere, to take her to his father's mansions in heaven for the wedding supper, and consummation, etc.
Monk's article very powerfully points to the truth of the Pre-tribulation Rapture for the Church.
Again, I think, if a man and woman become convinced God wills them to marry, and they agree to do so, that is all that is required by God.
The first miracle of Jesus Christ is recorded in the book, or Gospel, of John, chapter 2.
It is on the "third day," it is a "marriage" supper, and Jesus directly equates the wine with his atoning, sacrificial blood, which is the basis for the salvation of we believing sinners.
Becoming a Christian -- IS -- MARRIAGE TO JESUS CHRIST.
John 2 is of extreme significance.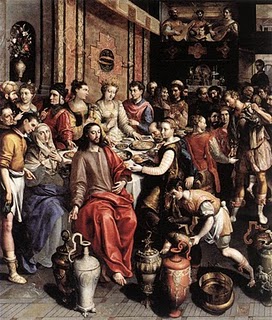 John 2:
And the third day there was a marriage in Cana of Galilee; and the mother of Jesus was there:
2 And both Jesus was called, and his disciples, to the marriage.
3 And when they wanted wine, the mother of Jesus saith unto him, They have no wine.
4 Jesus saith unto her, Woman, what have I to do with thee? mine hour is not yet come.
5 His mother saith unto the servants, Whatsoever he saith unto you, do it.
6 And there were set there six waterpots of stone, after the manner of the purifying of the Jews, containing two or three firkins apiece.
7 Jesus saith unto them, Fill the waterpots with water. And they filled them up to the brim.
8 And he saith unto them, Draw out now, and bear unto the governor of the feast. And they bare it.
9 When the ruler of the feast had tasted the water that was made wine, and knew not whence it was: (but the servants which drew the water knew;) the governor of the feast called the bridegroom,
10 And saith unto him, Every man at the beginning doth set forth good wine; and when men have well drunk, then that which is worse: but thou hast kept the good wine until now.
11 This beginning of miracles did Jesus in Cana of Galilee, and manifested forth his glory; and his disciples believed on him.
12 After this he went down to Capernaum, he, and his mother, and his brethren, and his disciples: and they continued there not many days.
Any person who is not sure that he or she is a true believer in Jesus Christ should see my other web pages, They Came to Jesus and Jesus Gets a Visitor in the Night.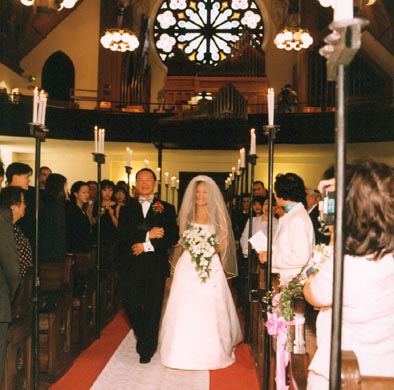 My wife tells the heart breaking story of a young man, a relative, who married a young woman.
Apparently she did not understand that he expected he and his new wife to sleep together and have sex.
So, although newly married to him, she did not want to be naked, or have sex together.
He was of course, heart broken.
I do not know how the situation was ever resolved.
My point is, that the marital contract, as to what is expected and not expected needs to be clear, understood, and agreed to by all parties. Folks should not assume anything!
It is so sickening to see in the media where some man "pops the question" and she answers his marriage proposal.
The possibility of marriage should be brought up early and thoroughly discussed in all aspects before a joint decision is made to go forward with marriage plans. It is much to serious to be left to "popping" a question.
With regard to a church marriage, the verbiage is often modernized, but can be badly lacking in critical aspects, as perhaps was the case of the heartbroken young man above.
While I say the Bible does not require saying vows, it is worth reviewing traditional marriage agreements.
By the way, Jesus said not to make vows:
Matthew 5:
34 But I say unto you, Swear not at all; neither by heaven; for it is God's throne:
35 Nor by the earth; for it is his footstool: neither by Jerusalem; for it is the city of the great King.
36 Neither shalt thou swear by thy head, because thou canst not make one hair white or black.
37 But let your communication be, Yea, yea; Nay, nay: for whatsoever is more than these cometh of evil.
So, there needs to be simple, honest agreement, but not swearing of oaths.
Wikipedia's article Marriage vows makes some good points.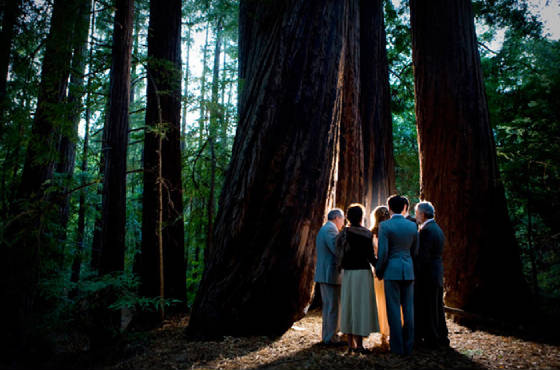 They cite the original wedding vows, as printed in The Book of Common Prayer:
Groom: I,____, take thee,_____, to be my lawful wedded Wife, to have and to hold from this day forward, for better for worse, for richer for poorer, in sickness and in health, to love and to cherish, till death us do part, according to God's holy ordinance; and thereto I plight thee my troth.
Bride: I,_____, take thee,_____, to be my lawful wedded Husband, to have and to hold from this day forward, for better for worse, for richer for poorer, in sickness and in health, to love, cherish, and to obey, till death us do part, according to God's holy ordinance; and thereto I give thee my troth.
I note the phrase "to have and to hold" as being necessary to show marriage does include physical intimacy.
They note the woman's vow "to obey" has been dropped from some more recent versions of these vows.
To my Son's credit he assigned some half dozen men to stand up and read Bible passages he had selected, at his marriage this past weekend.
The Pastor was assigned to read Ephesians 5.
This is a tremendous passage, but modern Bibles, which the Pastor was using, FLAT OUT FALSIFY THE LAST VERSE, verse 33!
The older King James Bible and Geneva Bibles correctly translate the Greek phobeō as "reverence" and "fear."
But modern bibles have gone to "respect," a FLAT OUT FALSIFICATION, obviously caving in on gender truth.
The Greek word obviously cannot be stretched as far as "respect," but the CONTEXT flat settles the issue, cold.
Note that the passage makes the direct parallel between Christ and the Church, and the man and his wife.
Are we to "respect" Christ, or "reverence" him -- obviously we are to "reverence" him.
The parallel context PROVES that "respect" in the modern version is an outright falsification of the Bible! There are other instances of falsifications in modern versions.
This is not a mere literary point, God views the situation as Man and wife, NOT husband and wife.
See my other pages, the man is the Image of God, the woman is the compliment to the man, NOT another image of God.
Ephesians 5:
22 Wives, submit yourselves unto your own husbands, as unto the Lord.
23 For the husband is the head of the wife, even as Christ is the head of the church: and he is the saviour of the body.
24 Therefore as the church is subject unto Christ, so let the wives be to their own husbands in every thing.
25 Husbands, love your wives, even as Christ also loved the church, and gave himself for it;
26 That he might sanctify and cleanse it with the washing of water by the word,
27 That he might present it to himself a glorious church, not having spot, or wrinkle, or any such thing; but that it should be holy and without blemish.
28 So ought men to love their wives as their own bodies. He that loveth his wife loveth himself.
29 For no man ever yet hated his own flesh; but nourisheth and cherisheth it, even as the Lord the church:
30 For we are members of his body, of his flesh, and of his bones.
31 For this cause shall a man leave his father and mother, and shall be joined unto his wife, and they two shall be one flesh.
32 This is a great mystery: but I speak concerning Christ and the church.
33 Nevertheless let every one of you in particular so love his wife even as himself; and the wife see that she reverence her husband.
A few final thoughts -- I do not see that "bachelor parties" have any place in Christian marriage activities.
And, with a wedding of any significant complexity -- hire an experienced, professional to run things.